Fördelar med att handla på DJI Stockholm
✔ Sveriges snabbaste och bästa support på drönare.
✔ Officiell DJI butik.
✔ Full garanti.
✔ Lagar om olyckan är framme.
✔ Alltid först i Sverige med nya modeller.
✔ Snabb leverans.

PGYTECH DJI FPV Safety Carrying Case
Stockholm:

På lager

Fjärrlager:

0
Effektiv lagringsinställning, säkerhetsväskan rymmer en DJI FPV-uppsättning
Skalet har en vattentät IP67-klass (vilket innebär att ett stängt fodral kan gå 1 meter under vattnet utan att vatten kommer in)
Stöt- och temperaturbeständig, korrosionsbeständig
Utrustad med en tryckbalansventil, enkel och säker att öppna under höjd- och temperaturförändringar
Produktinformation
Material
VANLIGA FRÅGOR OCH SVAR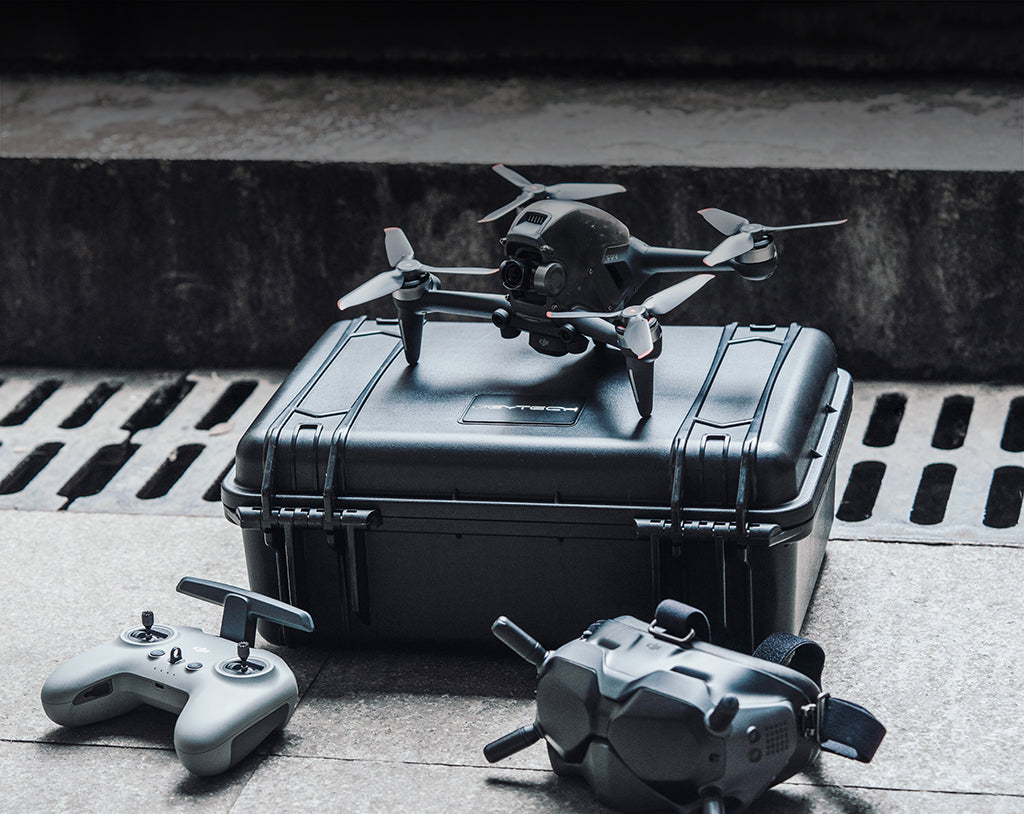 EFFICIENT STORAGE SET-UP
The safety case can accommodate a DJI FPV, charger, battery charging hub, a set of propellers, three batteries, remote controller and charger accessories, FPV goggles and its charger accessories.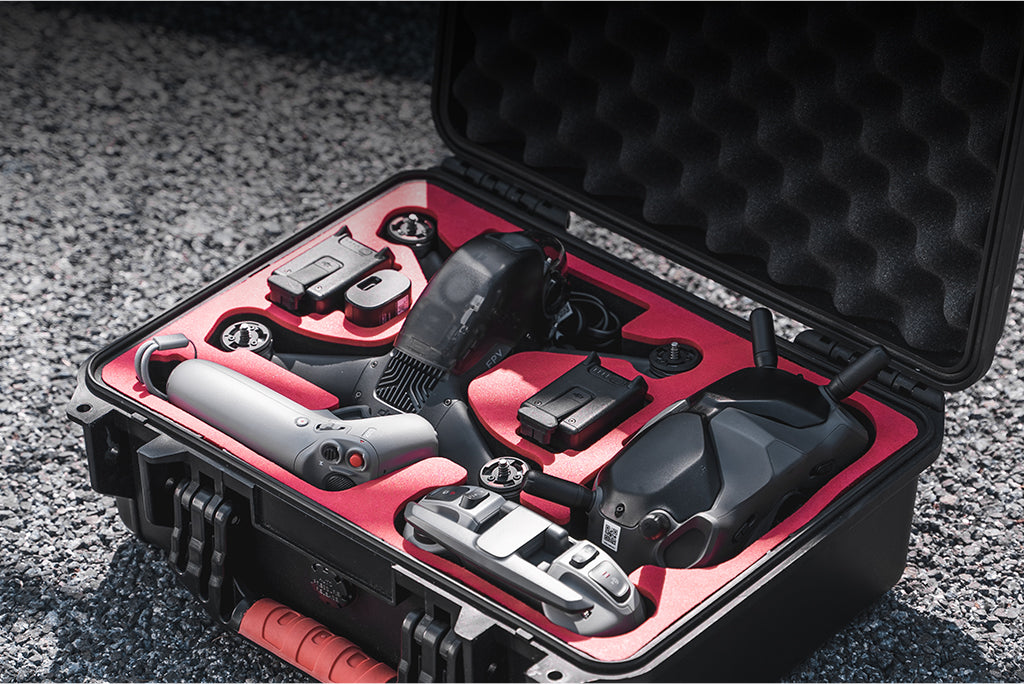 WATERPROOF IP67
The case has a waterproof rating of IP67 (which means a closed case can go 1 meter underwater without water coming in)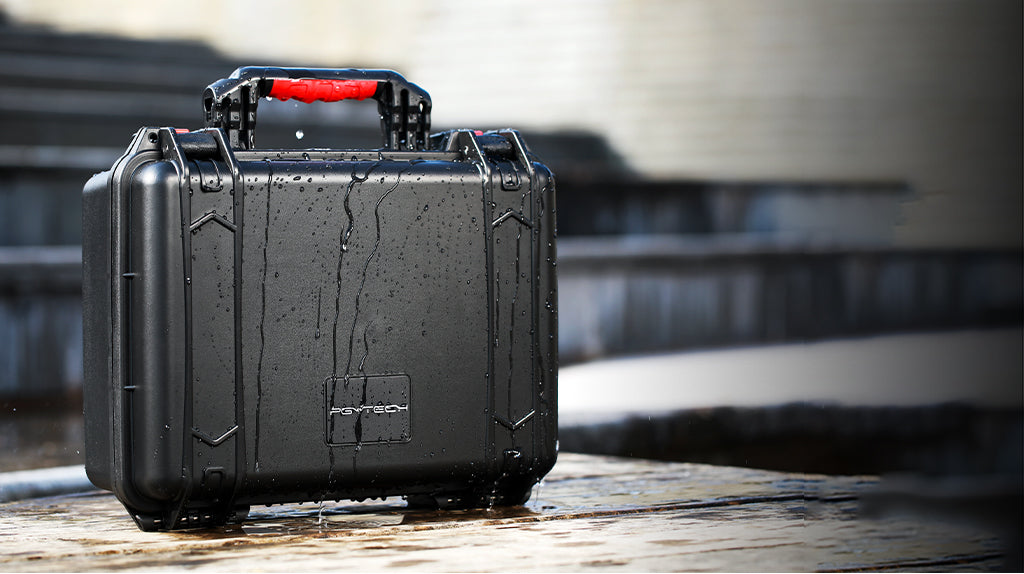 IMPACT & TEMPERATURE RESISTANT, CORROSION PROOF
The case is made from engineered plastic injection molding, which is strong and durable. It can withstand temperatures of -25 to +60 degrees and for a short duration even -40 to +80 degrees.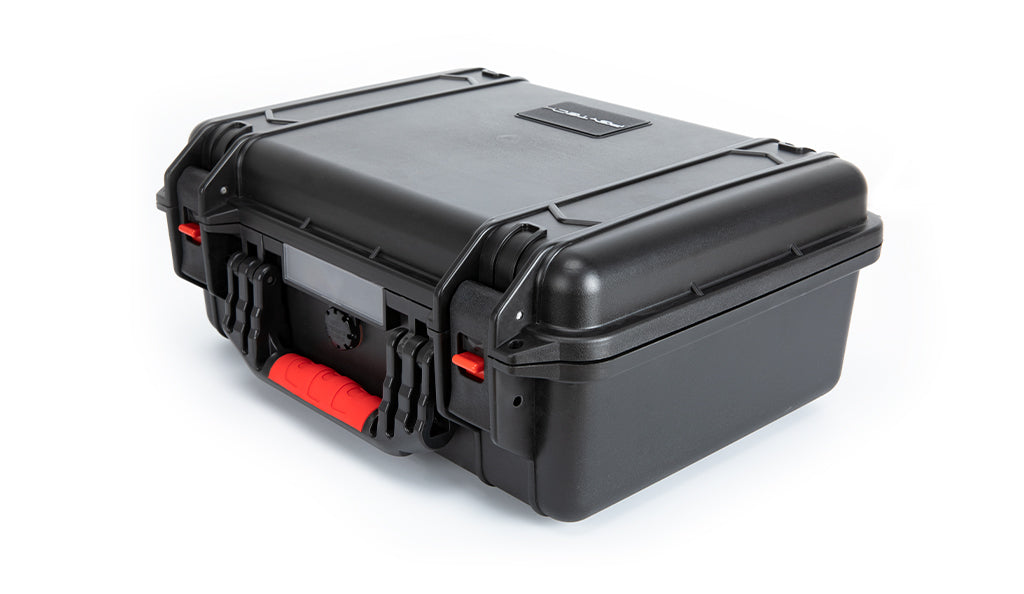 EVA SHOCK-PROOF LINING OFFERS INCREASED PROTECTION
The CNC-engineered, high-quality EVA lining offers a snug fit and ultimate protection.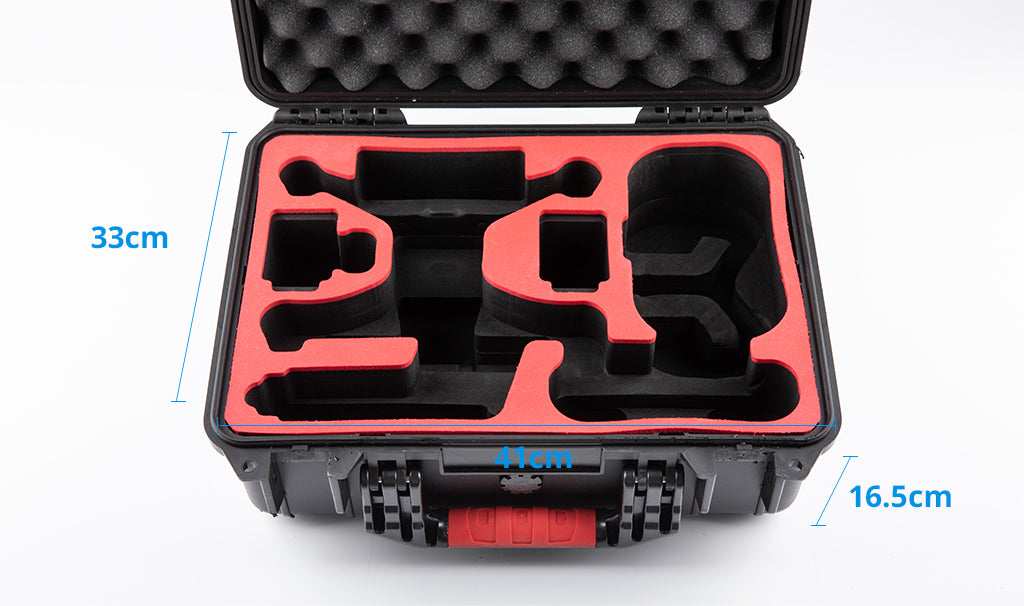 EASY AND SAFE TO OPEN DURING ALTITUDE
AND TEMPERATURE CHANGES
It's equipped with a pressure balance valve to prevent unwanted vacuum sealing (or bursting when opening)
caused by air pressure differences due to temperature and altitude changes inside and outside the box.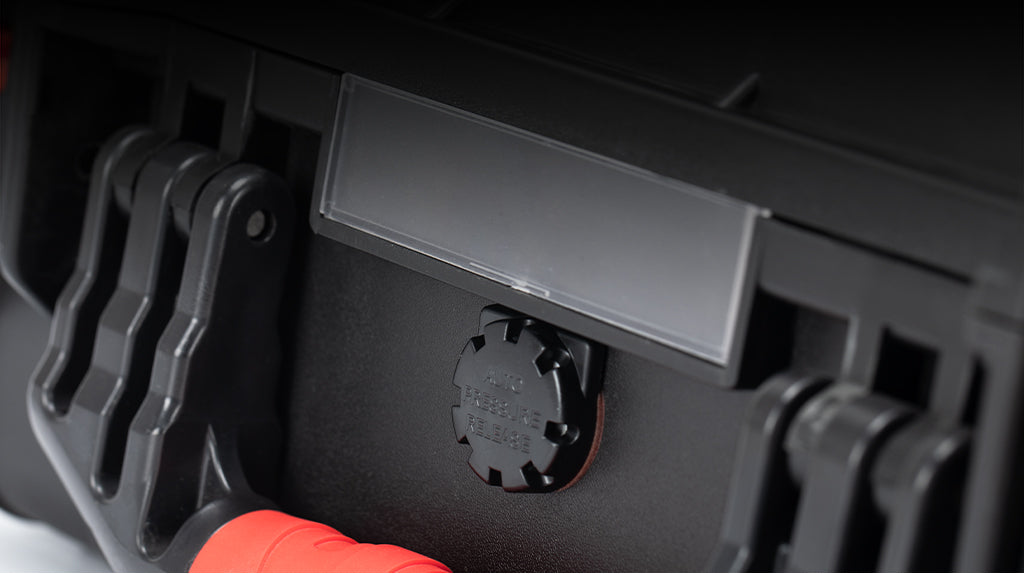 Specifications
Name
PGYTECH DJI FPV Safety Carrying Case
No.
P-24A-102
Material
PP、EVA
Net Weight
2.7kg
Size
410mm*330mm*165mm
Compatibility
DJI FPV
DJI FPV Safety Case FAQ
What can be stored inside the PGYTECH DJI FPV Safety Case?
PGYTECH's FPV Safety Case can be used to store 24 A drones, chargers, charging hubs, batteries, a pair of propellers, 3 batteries (included one in your drone), remote controller / goggles and their accompanying accessories.

What is the size and weight of PGYTECH's FPV Safety Case?
Product size: 41.0 x 33.0 x 16.5 cm

Why does PGYTECH's FPV Safety Case have an odor?
It's the EVA material that gives off an odor after the molding process. It dissipates after you've used the case a couple of times.

How well does PGYTECH's FPV Safety Case perform under stress?
The case is manufactured by injecting plastics from a complete mold,which makes it very impact proof. It's got an IP67 rating which means it's waterproof, impact proof, shock proof and corrosion resistant. It performs well and protects during high and low temperatures.

Can the Control Stick Protecter also be stored into PGYTECH's FPV Safety Case?
Yes, PGYTECH's FPV Safety Case has been designed with enough space for your control with the control stick protecter mounted.


*Vi delar samma lager både på hemsidan och i butiken

Vi accepterar Visa/Mastercard/American Express* och Faktura
'Endast tillgängligt via Klarna och i butik.