Fördelar med att handla på DJI Stockholm
✔ Sveriges snabbaste och bästa support på drönare.
✔ Officiell DJI butik.
✔ Full garanti.
✔ Lagar om olyckan är framme.
✔ Alltid först i Sverige med nya modeller.
✔ Snabb leverans.

PGYTECH Mavic Air 2 Landing Gear Extensions LED Headlamp Set
Stockholm:

Ej på Lager

Fjärrlager:

1
FEATURES:
Elevating your Mavic Air 2 35mm,it prevents damage to camera gimbals and stains to drones.

Light yet stable

Quick disassembly and useful anti-release design

Four light intensities

LED light tilt adjustment
Produktinformation
Material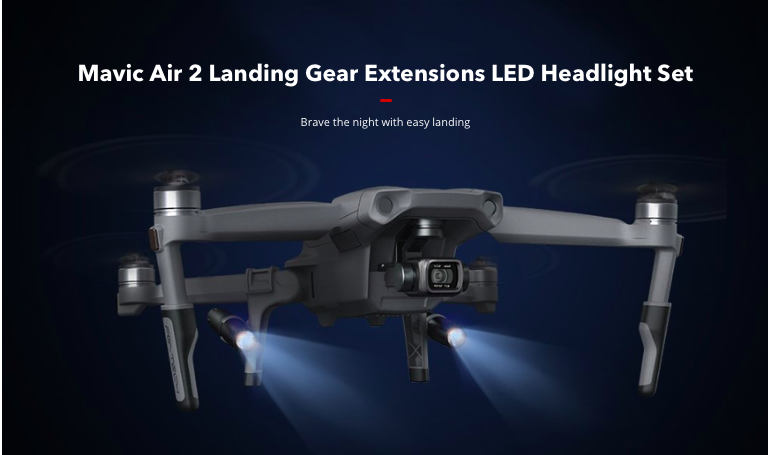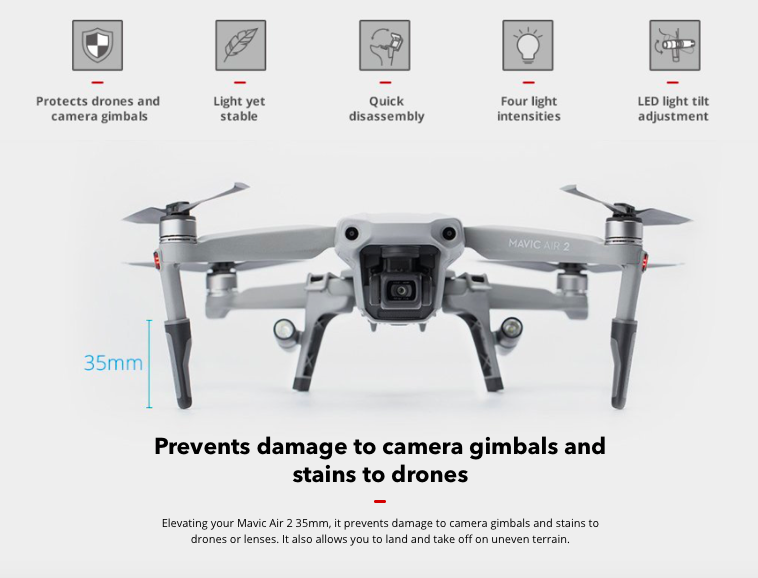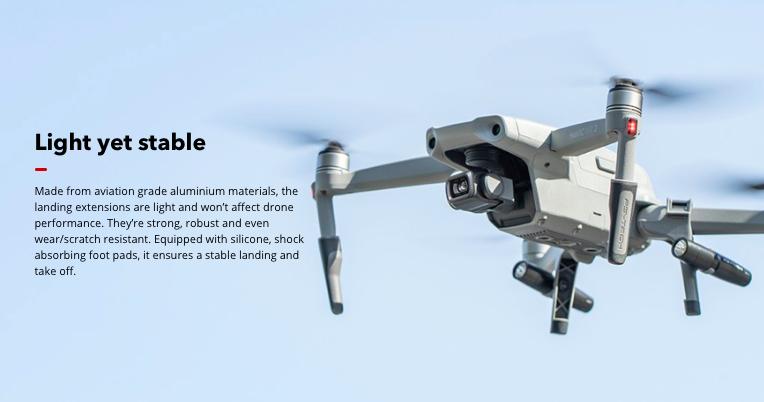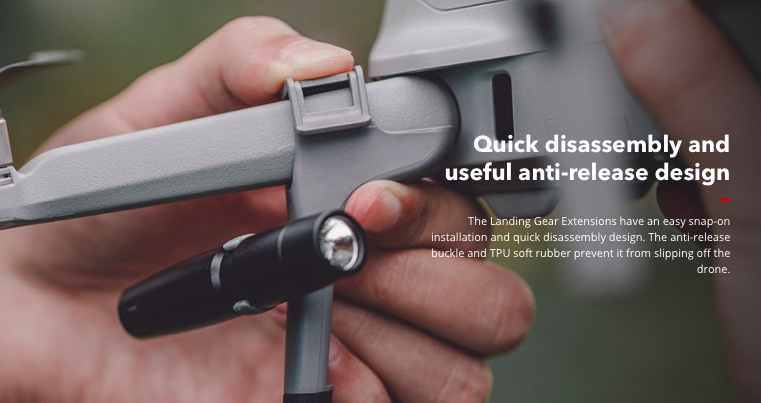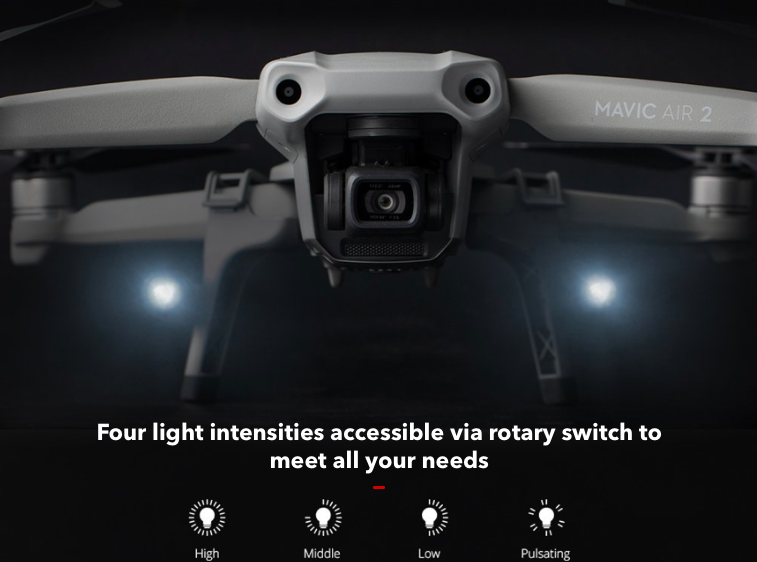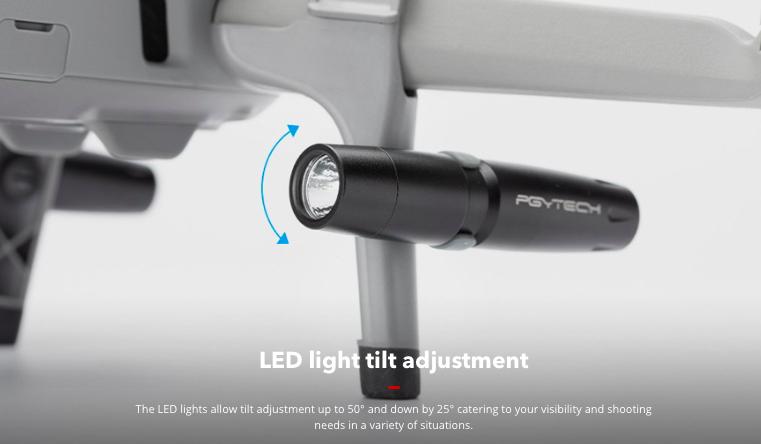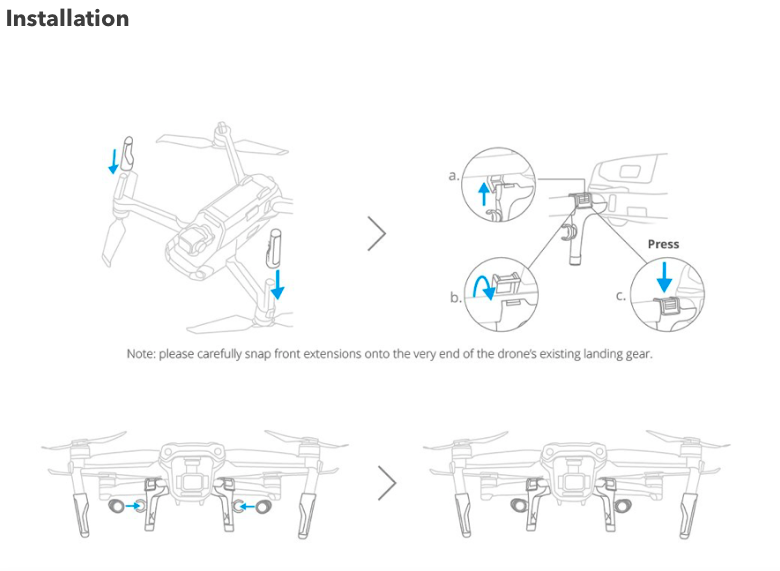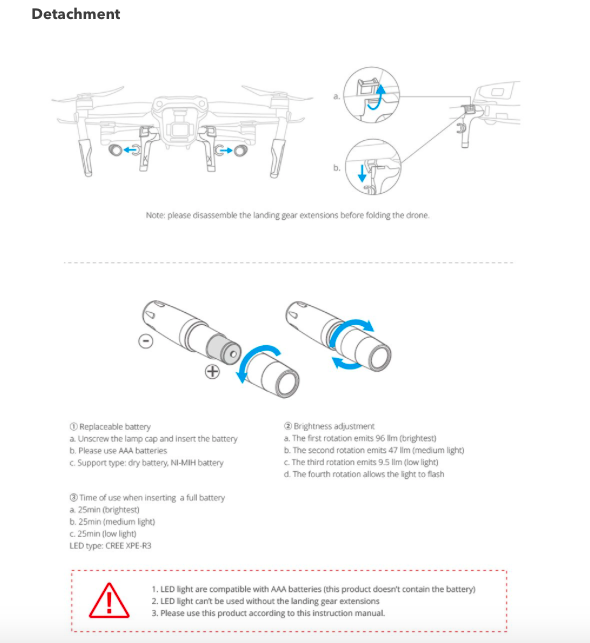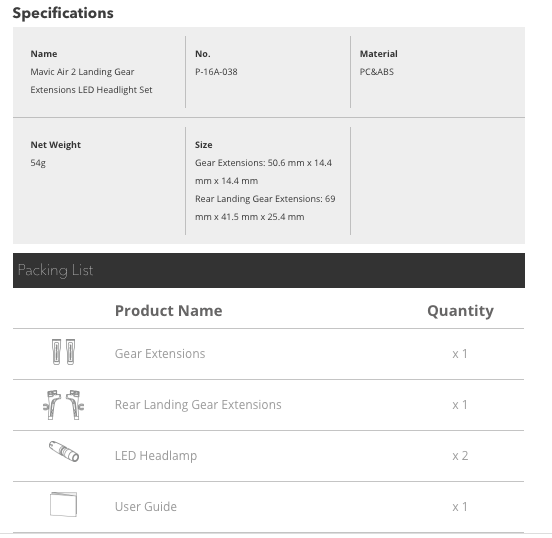 *Vi delar samma lager både på hemsidan och i butiken

Vi accepterar Visa/Mastercard/American Express* och Faktura
'Endast tillgängligt via Klarna och i butik.