Fördelar med att handla på DJI Stockholm
✔ Sveriges snabbaste och bästa support på drönare.
✔ Officiell DJI butik.
✔ Full garanti.
✔ Lagar om olyckan är framme.
✔ Alltid först i Sverige med nya modeller.
✔ Snabb leverans.

PolarPro Mavic Air 2 - Cinema Series - VND Collection Combo Set
Stockholm (butik & online order):

Ej på Lager

Webblager (endast online order):

10
Mavic Air 2 optimized

Combo Set Includes 2-5 and 6-9 stop

Professional-grade CinemaSeries™ Glass

Aerospace Aluminum Frame

.
We took our most popular filter and precisely engineered it for the Mavic Air 2.
This VND features 2-5 or 6-9 stops of precise light control, ideal for afternoon or golden hour flights. Reduce your shutter speed by utilizing the laser-etched stop indicators without the hassle of needing to swap out filters. Constructed of an aerospace aluminum frame, each filter is gimbal optimized and true to the compact form of the Mavic Air 2. Like all of PolarPro gear, this filter is backed by Adventure Assurance™, ensuring this filter will withstand the harshest of adventures.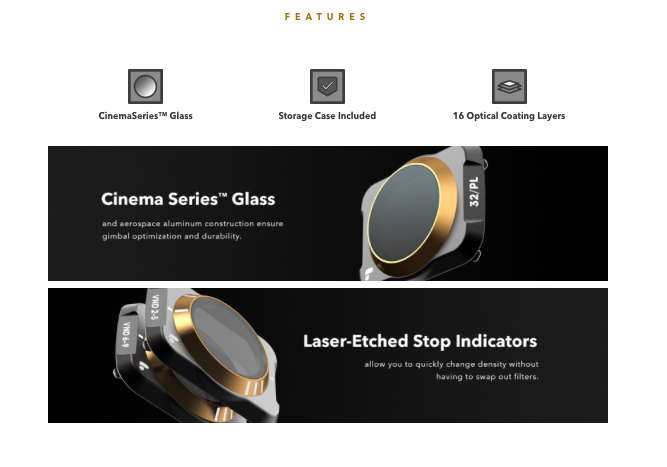 Vi accepterar Visa/Mastercard/American Express* och Faktura
'Endast tillgängligt via Klarna och i butik.