Fördelar med att handla på DJI Stockholm
✔ Sveriges snabbaste och bästa support på drönare.
✔ Officiell DJI butik.
✔ Full garanti.
✔ Lagar om olyckan är framme.
✔ Alltid först i Sverige med nya modeller.
✔ Snabb leverans.

PGYTECH OneMo Backpack 25L+Shoulder Bag (Olive Camo)
Stockholm (butik & online order):

Ej på Lager

Webblager (endast online order):

16
Två-i-ett-väska. Huvudväskan eller den inbyggda påsen som en axelväska.
Dedikerat utrymme för kameror, linser, drönare, bärbar dator på 15,6 tum / 16 tum Macbook, stabilisatorer etc.
Innehåller utbyggbart lagringsutrymme med en maximal kapacitet på upp till 35 L.
Avdelare med flera vikningar för anpassad lagring.
Två snabba sidåtkomst till huvudutrymmet
Slitage och vattentålig
Skyddande interiör
Mycket mångsidig design för annonsmaterial
Produktinformation
Material
VANLIGA FRÅGOR OCH SVAR Inbyggt påsläge
Med en separat axelrem ger den inbyggda expanderbara lyftväskan dig fler val när du reser. Lämna huvuddelen hemma och ta bara det viktigaste!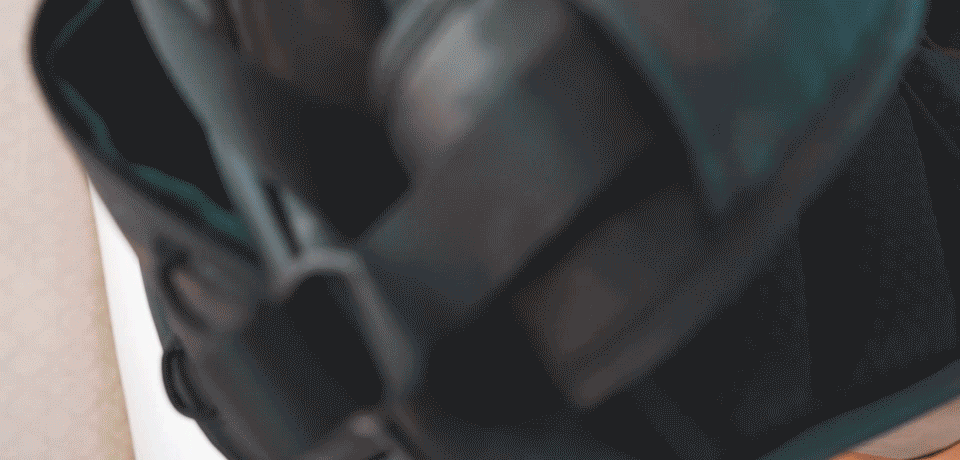 Dedikerade fickor för batteri
Det finns tre dedikerade fickor för dina kamerabatterier med laddningsnivåindikator, så du kommer aldrig att ta ett dött batteri igen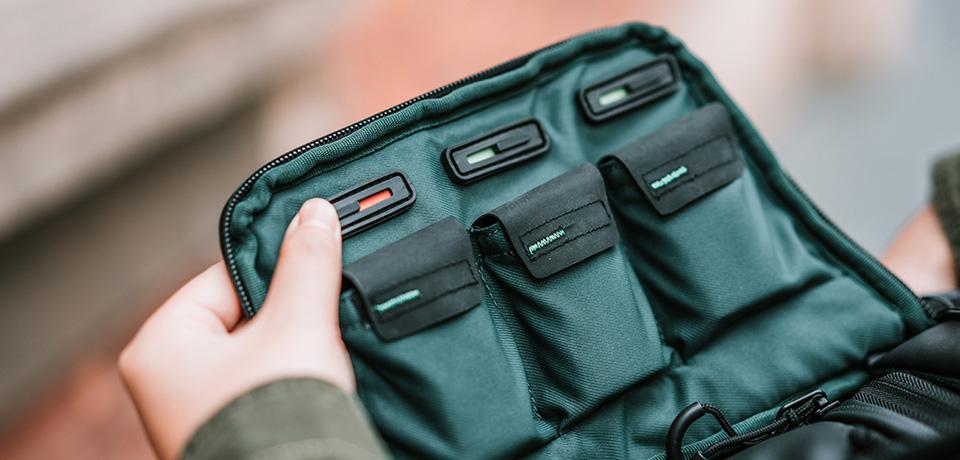 Anpassningsbara fack
Vår väska är modulär eftersom varje resa är unik. Vi designade olika avdelare som kan fällas för att möjliggöra gränslös anpassning av din ryggsäck. Med DIY-avdelare kan huvudfacket ordnas i valfri konfiguration för att passa alla dina resebehov, även om de ändras.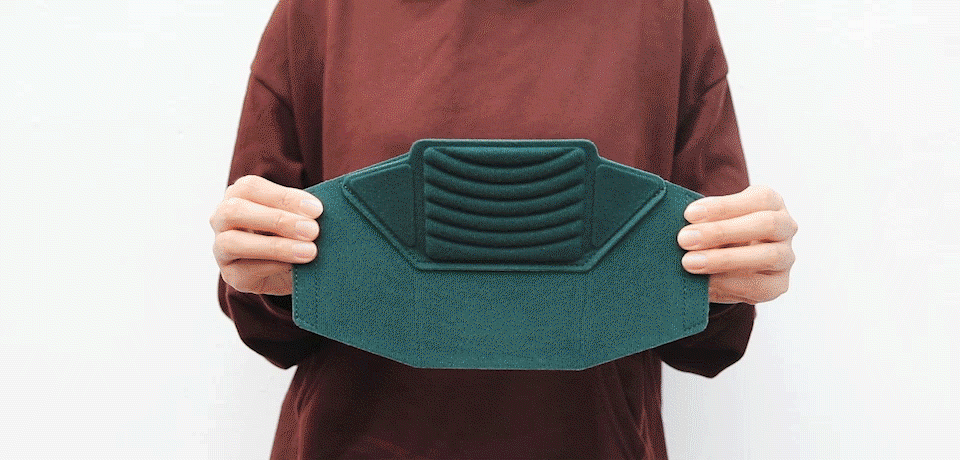 5L utbyggbar förvaring på baksidan
Kompressibelt förvaringsutrymme på ryggsäckens framsida rymmer fotograferingsutrustning, som Ronin SC, och dina dagliga förnödenheter, såsom kläder, sovutrustning etc.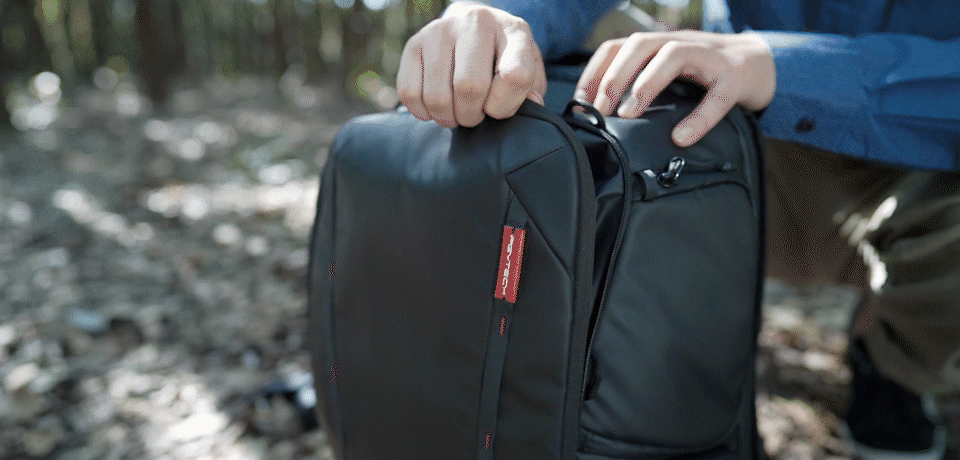 Håll dig torr
Vandring kan vara svettigt och fuktigt, en mjuk kudde med maskdesign och lufttunnlar är utformad för att ge extra komfort och hålla ryggen torr.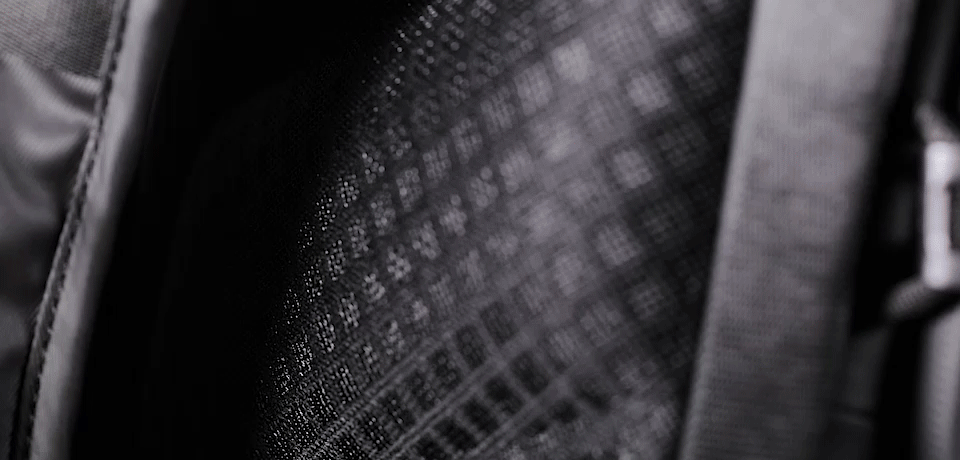 Stöldskydd
Dragkedjor är låsbara och utformade för att motstå penetration. Den säkra fickan för ditt pass och plånbok håller dina värdesaker där de hör hemma.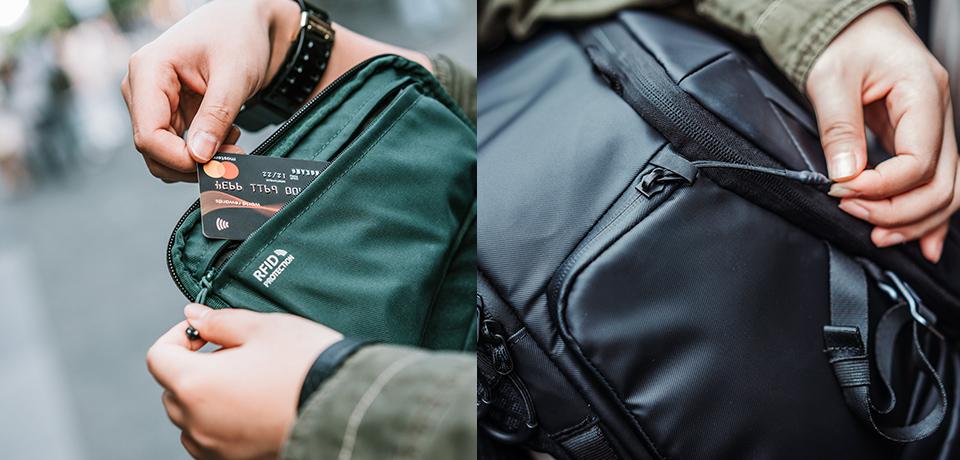 Byggd för att hålla
OneMo är designad för alla väderförhållanden och är tillverkad
med vattenbeständigt material.
Det kommer också med ett inbyggt regn
skydd för extrema väderförhållanden.
Polyesterfibermaterialet i OneMo Backpack är repigt
motstånd och rivhållfasthet.
| Name | Capacity | Product size | Weight |
| --- | --- | --- | --- |
| OneMo Backpack 25L | 25-30L | 480*320*230mm | 2.1kg |
| OneMo built-in pouch | 5L | 270*180*120mm | 0.4kg |
What's In The Box
OneMo Backpack 25L
Product size
External dimensions: 480*320*230mm
Internal dimensions: 470*300*170mm
Laptop Compartment Size : ≤ 385*270*26mm

Weight
2.1kg
Capacity
25-30L
Material
Fabric:
Polyester 85%
Polyurethane 15%
Lining:
Polyester 100%
OneMo Built-in Pouch / Shoulder Bag
Product size
External dimensions: 270*180*120mm
Internal dimensions: 260*150*115mm
Weight
0.4kg
Capacity
5L
Material
Fabric:
Polyester 85%
Polyurethane 15%
Lining:
Polyester 100%
OneMo Backpack 25L+Shoulder Bag (Twilight Black) & (Olivine Camo)
What can Onemo carry?
​The computer bag can carry a 15.6-inch game computer, or a MacBook Pro and iPad pro. The upper part of the main bag can take a drone, 2 lenses and a GoPro or other equipment, the bottom can take a Mavic 2, remote control and 2 chargers, or at most one 5D and two 70-200 lenses. The front extension can carry a stabilizer shorter than 45cm, such as the Ronin SC and CRANE2. The Ronin S can be take apart and put into it (or it will take some thin storm wear with a pair of trousers and a hoodie). The shoulder pocket can be carry an Osmo pocket. The detailed capacity is shown in the inside layout.
Where is the strap? Where is the belt?
​The strap is in the triangular bag at the front of the backpack. The belt is inside the backpack.
How big is the front pocket? What can be carried in it?
You can put in some small items like a pelican SD card, the maximum measurements are 13x8.5x2cms.
What can be put in the upper left side pocket of the bag?
A 20,000mah mobile power unit and some small items such as wires etc.
Where can I put a tripod?
You can put it in the side pocket or strap it to the front or on the top of the bag. The max diameter is 90mm.
How much can be tied to the strap?
The length of a single band is 75cm, see the two pictures for reference.
How long is the shoulder strap?
The whole shoulder strap is 90cm.
Does it have a belt? How long is it?
It's currently doubled up, as a single length it is 60cm.
What can you put in the back pocket?
You can put in some small items temporarily.
Can the inner divider be moved around?
Yes, it can be connected and moved around.
Can I put it on a suitcase?
Yes.
How can I protect it against theft?
The zipper end has an anti-theft device.
How about waterproofing?
It is waterproof to IP 5 level.
Can the backpack stand?
Yes.
How big is the shoulder strap pocket? What can I put in it?
An Osmo pocket.
What weight can the bag carry?
The backpack will take 15kg, the shoulder bag 3.5kg.
Can the backpack be washed?
No, it can't
What is the warranty policy?
Lifetime Warranty (Except for any man-made damage and normal wear and tear).
What can be carried in the front extension?
The front extension can carry a tripod shorter than 45cms, such as a Ronin SC and CRANE2. The Ronin S can be taken apart to put into it (or it will take some thin storm wear with a pair of trousers and a hoodie).
What use are the elastic bands for on the shoulder strap?
You can strap some little items like a bottle or fix a tripod with a GoPro held on by the elastic bands and shooting on the move.
What are the elastic bands on the bottom used for?
It can fix a tripod with a GoPro kept in place with the elastic bands on the bottom, shooting on the move.
How is the backpack protected?
The bag has thickened padding and the thinnest part is 3mm EVA inside four layers of fabric.
What is the backpack made of?
85% polyester 15% polyurethane.
What about wear resistance?
Our fabrics have been rigorously tested for daily use, and are scratch resistant. (See test report for details), and the bottom is made of a special wear-resistant material.
Does every built-in pouch come with a shoulder strap?
Yes, every built-in pouch comes with a shoulder strap.
Can the belt also be used as a strap?
Yes.
Is there a rain cover? Where is it?
The backpack and backpack combo come a with rain cover which is in the bottom pocket of the bag.
What is the braid on the shoulder strap used for?
You can adjust the tension in certain situations and change the center of gravity so it is more comfortable.
What is meant by the RIFD protection in the internal side pocket?
This prevents bank card and other information from being stolen.
Which batteries can be used in the battery bag?
Main camera batteries such as Canon, Nikon and Sony.
Can the inside can be divided with the DIY divider?
Yes, the 5 sides of the bag inside are all made of special material, you can use the divider as you require.
Is there a place for an iPad?
Yes, and there is a special place for an Apple pencil.
How is the air permeability on the back?
The back panel has an air porosity design, using an integrated molding process, with surface air vents to ensure comfort and air permeability.
Is the zipper waterproof?
All the main exterior openings use waterproof zippers.
How smoothly do the zippers work?
We use the best zipper brand SBS, which ensures they work smoothly and have a long life.
Can it take items between 165 cm and 185 cm?
It will take items of 165, 170 and 180 cm height.
Precautions
1. Please keep it dry or it will distort if left wet for a long time.
2. Please don't load it with too much weight or it will wrinkle and distort.
3. Don't allow it to be exposed to the sun, heat, water, carry sharp items, or come into contact with chemical solvents.
4. Please don't expose the metal parts to water or salt solutions as it may oxidize.
5. Please store the bag in a dry and ventilated environment.
6. Please clean it with a cotton cloth or brush suited to the different materials.
7. Do not machine wash as it may cause distortion and metal oxidization.

Vi accepterar Visa/Mastercard/American Express* och Faktura
'Endast tillgängligt via Klarna och i butik.