Fördelar med att handla på DJI Stockholm
✔ Sveriges snabbaste och bästa support på drönare.
✔ Officiell DJI butik.
✔ Full garanti.
✔ Lagar om olyckan är framme.
✔ Alltid först i Sverige med nya modeller.
✔ Snabb leverans.

PolarPro Mavic 2 Pro Gimbal Lock
Du sparar

100,- SEK

(33%)
Stockholm:

På lager

Webblager:

0
Keeping your Mavic 2's camera and gimbal safe is essential when storing, carrying or traveling. Go from storage to flight quicker with a built-in pull-to-release lever that eliminates any stress placed on the gimbal. Once installed, the Gimbal Lock securely holds everything in place and allows for a filter to be left on if desired.
FEATURES
Compatible with PolarPro filters installed on the Mavic 2 Pro/Zoom

A compact and practical alternative to stock gimbal protection

Quick and easy pull-to-release lever

Backed by a lifetime warranty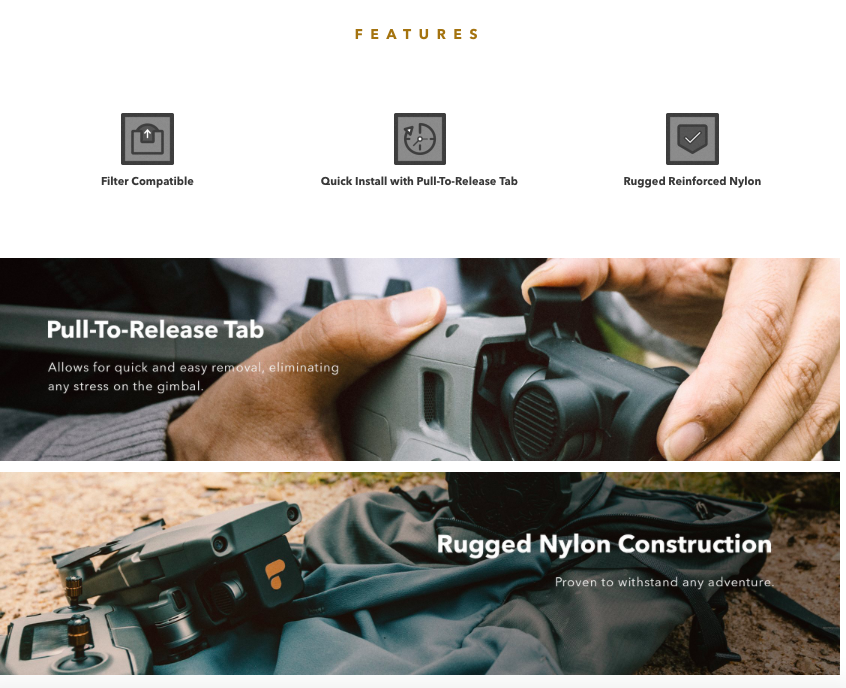 Vi accepterar Visa/Mastercard/American Express* och Faktura
'Endast tillgängligt via Klarna och i butik.