Fördelar med att handla på DJI Stockholm
✔ Sveriges snabbaste och bästa support på drönare.
✔ Officiell DJI butik.
✔ Full garanti.
✔ Lagar om olyckan är framme.
✔ Alltid först i Sverige med nya modeller.
✔ Snabb leverans.

PolarPro Mavic 2 Rugged Case
Butik:

Ej på Lager

Webblager:

0
Fits: Mavic 2 drone, 3 batteries, remote, 2 accessory slots, cables & tablet
Padded tablet pouch built into the lid of the case hold up to an iPad 10.5-inch
Modular organization tray cleanly holds your extra cables and props
Molded EVA shell provides ample protection while remaining more compact than a hard-case
Durable Handle and removable shoulder strap for multiple carry options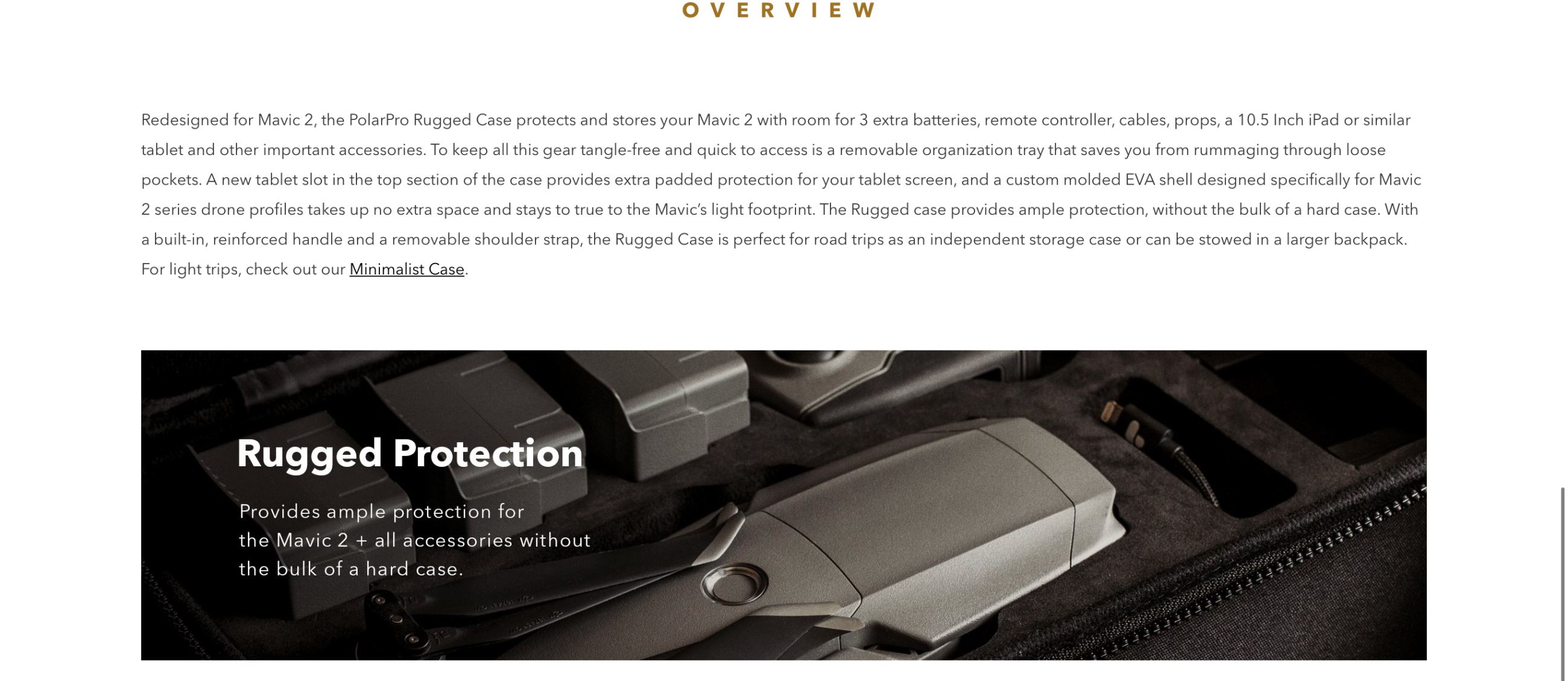 Vi accepterar Visa/Mastercard/American Express* och Faktura
'Endast tillgängligt via Klarna och i butik.