Fördelar med att handla på DJI Stockholm
✔ Sveriges snabbaste och bästa support på drönare.
✔ Officiell DJI butik.
✔ Full garanti.
✔ Lagar om olyckan är framme.
✔ Alltid först i Sverige med nya modeller.
✔ Snabb leverans.

DJI Mavic 2 Enterprise Advanced
Dual Imaging, Reimagined
Fånga exakta detaljer i alla uppdrag med Mavic 2 Enterprise Advanced - ett mycket mångsidigt men ändå kompakt verktyg som innehåller en hel del prestandauppgraderingar. Med högupplösta termiska och visuella kameror stöder M2EA upp till 32 × digital zoom och kan positioneringsnoggrannhet på centimeternivå med RTK-modulen.
Pris är ännu inte konfirmerat.
Leverans sker preliminärt i slutet av mars
Kontakta oss för mer information





Stillbildsupplösning
48MP [3]

FLIR Värmekamera
640×512 @30Hz
Produktinformation
Material
VANLIGA FRÅGOR OCH SVAR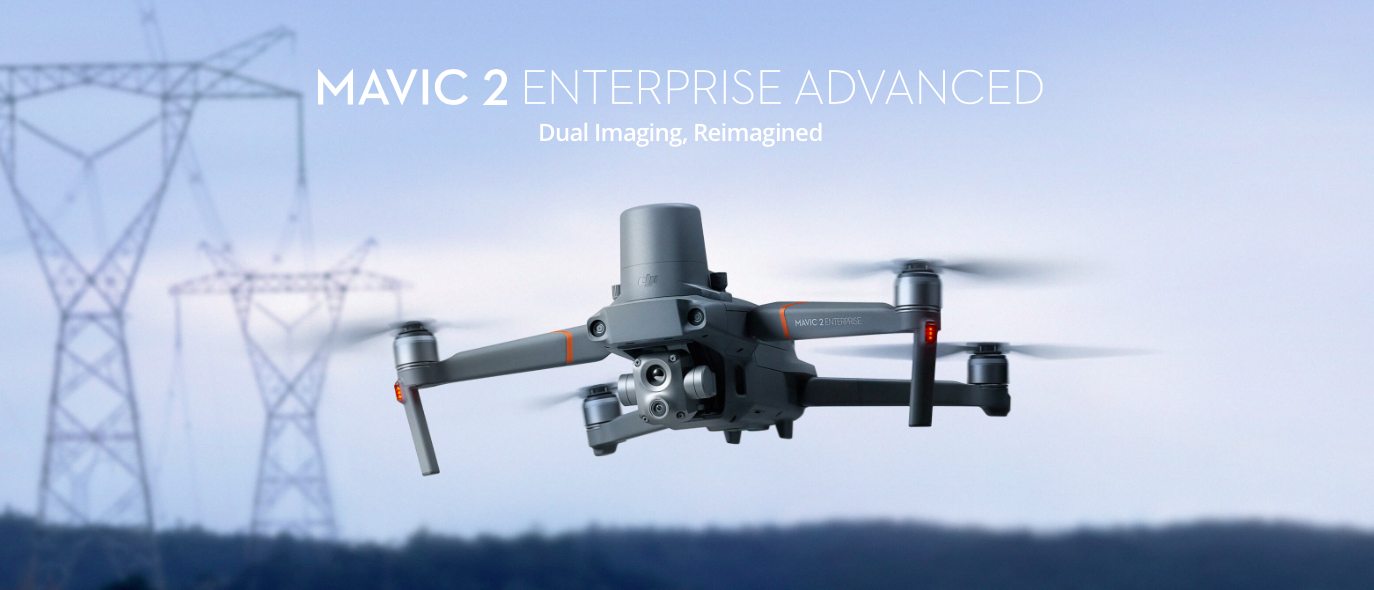 DJI Mavic 2 Enterprise Advanced, utöka din vision med avancerade dubbla kameror
640 × 512 px Termisk kamera
48MP visuell kamera
32 × Digital zoom
Positionering på centimeternivå med RTK
6 km full HD-transmission
Omnidirektional hinderavkänning​

Högupplöst termiskkamera
Fatta välgrundade beslut genom att snabbt identifiera objekt på plats med M2EA: s integrerade högupplösta termiska sensor, som stöder punktmätning och områdesmätning.
640 × 512 px Termisk upplösning
30Hz bildfrekvens
16 × zoom
± 2 ° C Temperaturmätning Noggrannhet
Zooma in för att vara säker​
Ta tydliga bilder och videor från ett säkert avstånd. M2EAs högupplösta visuella kamera stöder ultrazoom, så inga detaljer saknas.
48MP visuell sensor
1/2 "CMOS-sensor
4 × Lossless Zoom2
32 × HD-zoom
Dubbelsyn till din tjänst
Tryck för att växla mellan visuella, termiska eller delade vyflöden för olika projektbehov.
Visuell kamerainmatning
Värmekameratillförsel
Delade vyer
Tryck för att ändra display
Exakt positionering
Uppnå noggrannhet på centimeternivå med M2EA med RTK Module3. Skapa upp till 240 waypoints för att utföra automatiserade, detaljerade inspektionsuppdrag i komplexa miljöer.
RTK-modul
Positioneringsnoggrannhet på centimeternivå
240 waypoints
Automatisk detaljerad inspektion
Maximal flexibilitet
Den lätta och bärbara M2EA kan ta fart på mindre än en minut. Zippa igenom komplexa arbetsmiljöer tack vare snabbare upp- och nedstigningshastighet.
Lätt och bärbar
Distribuera på mindre än en minut
Snabba upp- och nedstigningshastigheter
Zip genom komplexa driftsmiljöer
Ytterligare egenskaper
MSDK
AirSense
Lösenordsskydd
Diskret läge
Självvärmande batterier
Arbetstemperatur -10 ° C till 40 ° C
Applikationer
Brandbekämpning
Hitta snabbt offer, identifiera hotspots och brandriskskärmar för att utveckla riktade räddningsplaner samtidigt som personalen är säker.
SAR
Skanna sökområden för att hitta strandsatta människor och skicka snabbt räddningsgrupper.
Polis
Få viktig information i konflikter eller nödsituationer för att fatta snabba och informerade beslut utan att skada team.
Ströminspektion
Hitta fel och identifiera utrustningsrisker för att effektivt övervaka driften och förbättra inspektions- och underhållseffektiviteten.
Miljöskydd
Övervaka förändringar i miljön för att underlätta djurskyddet.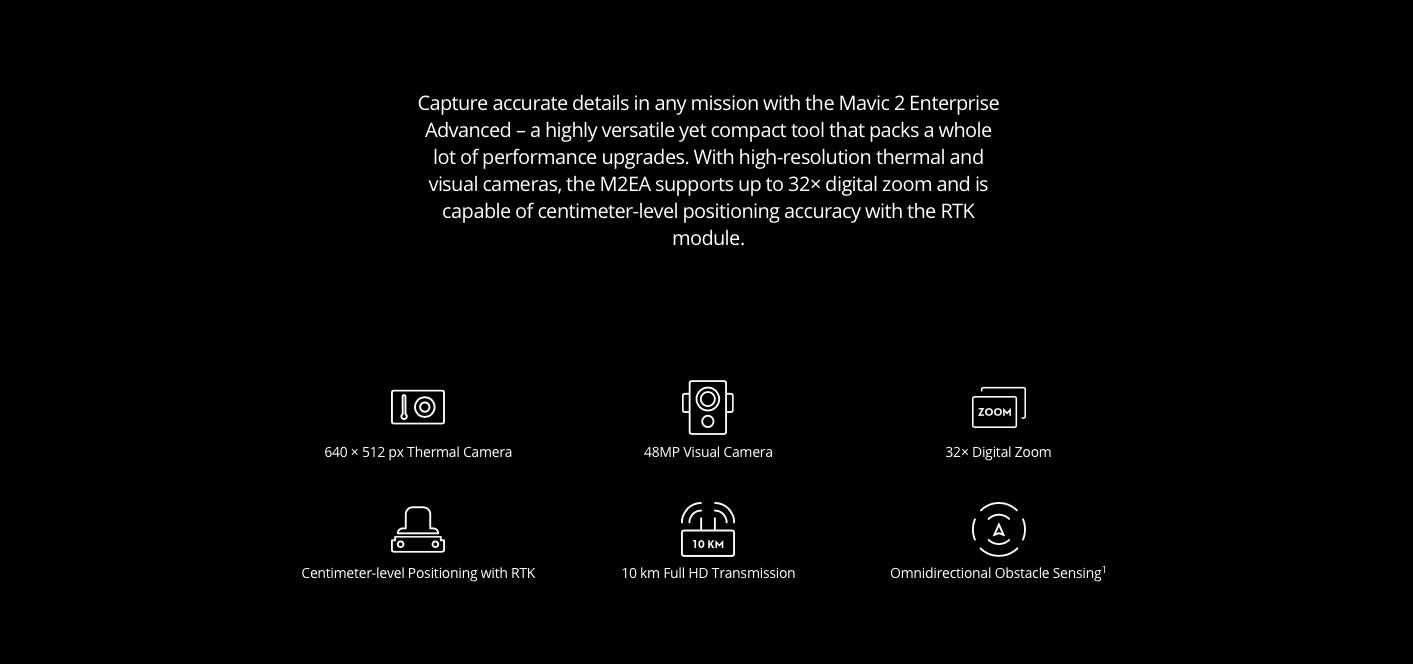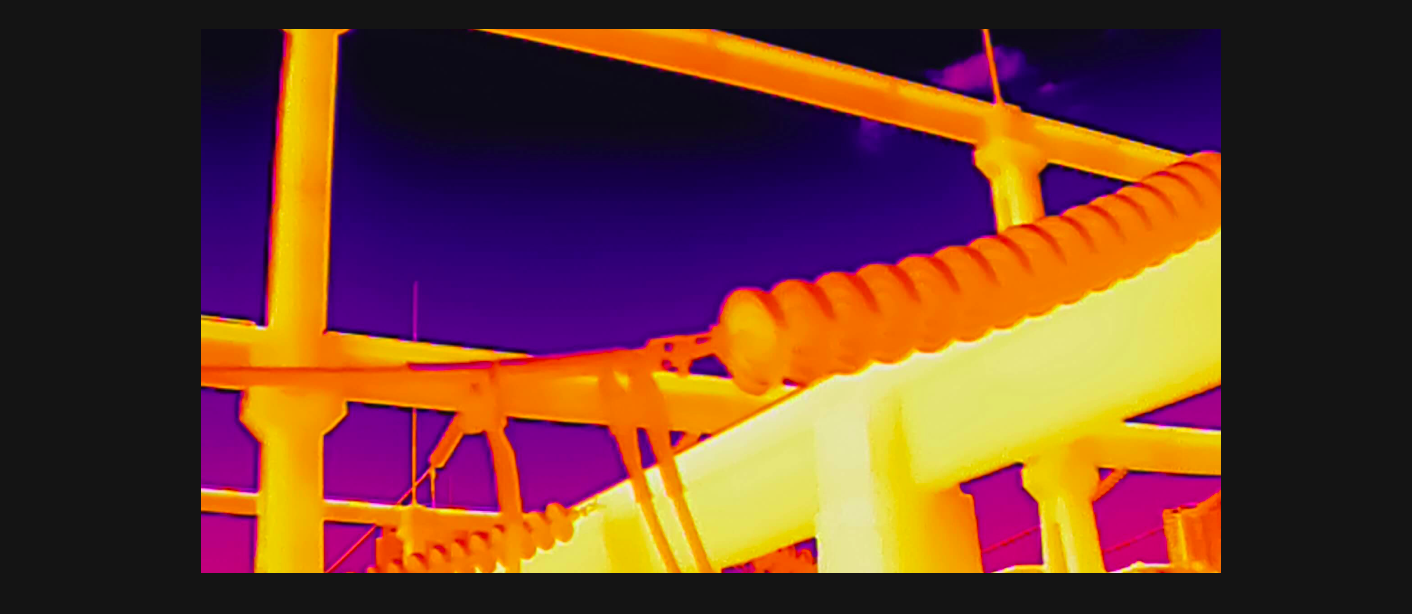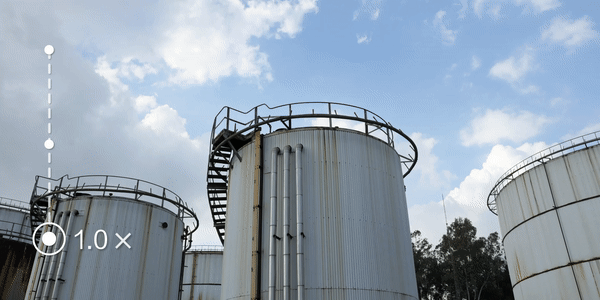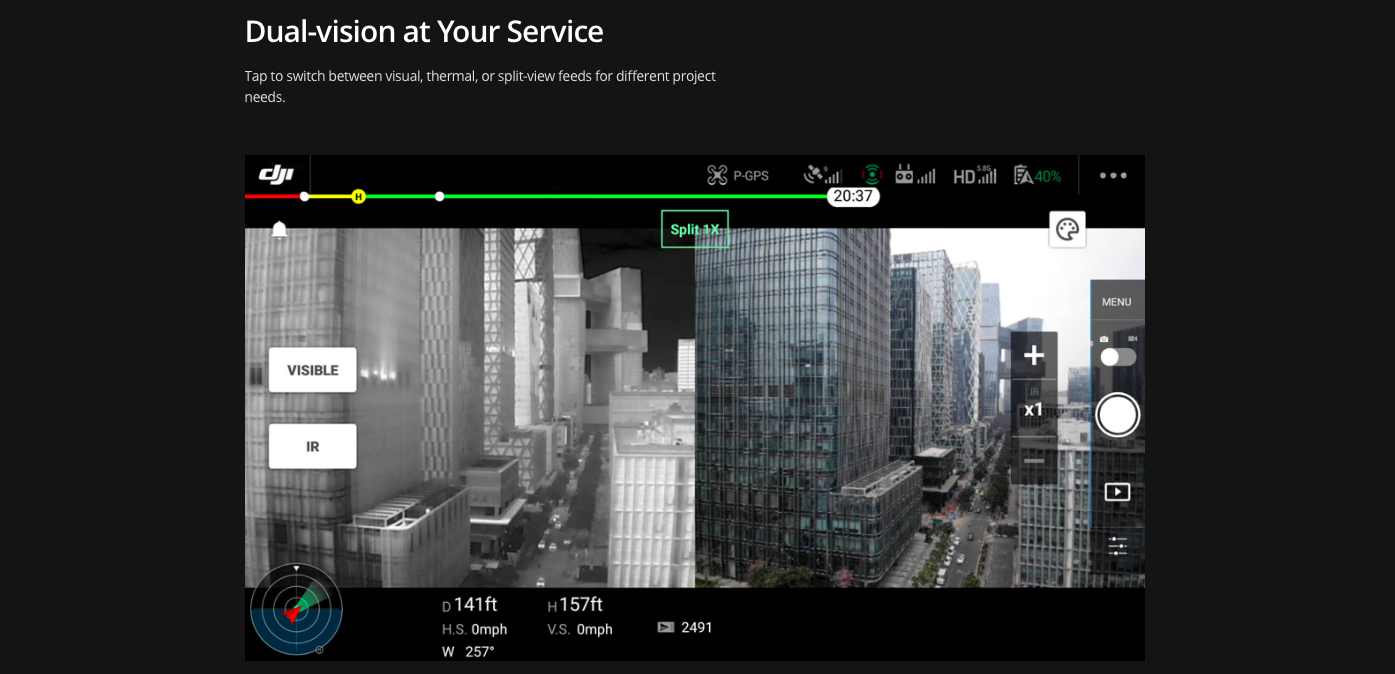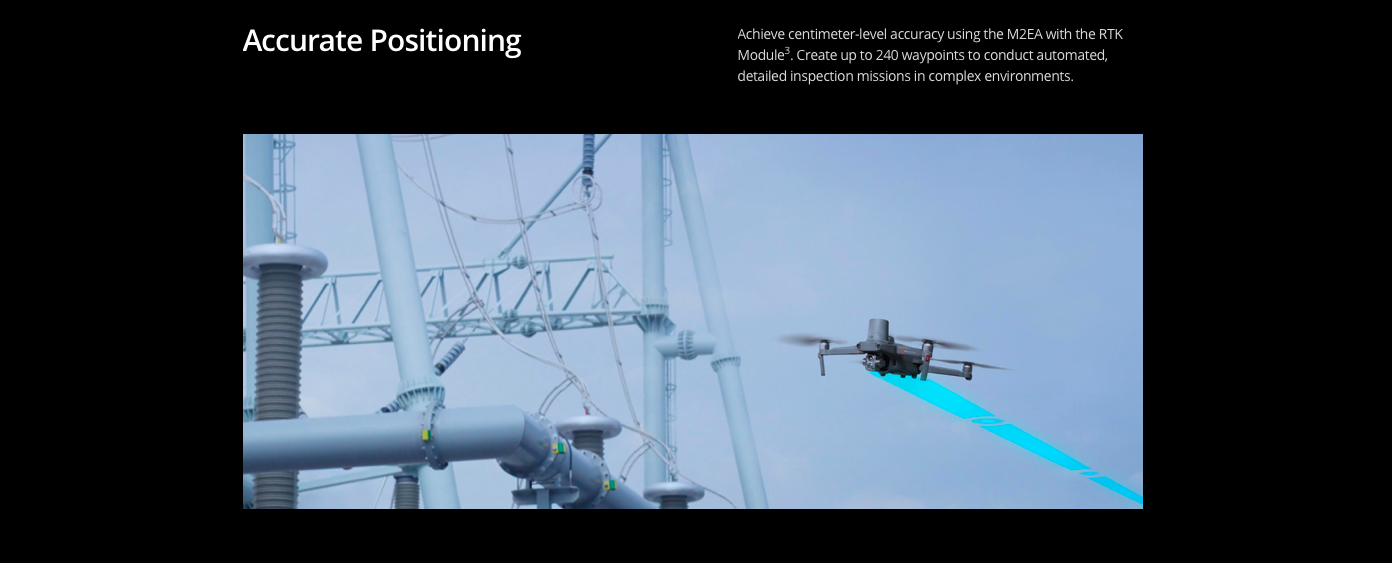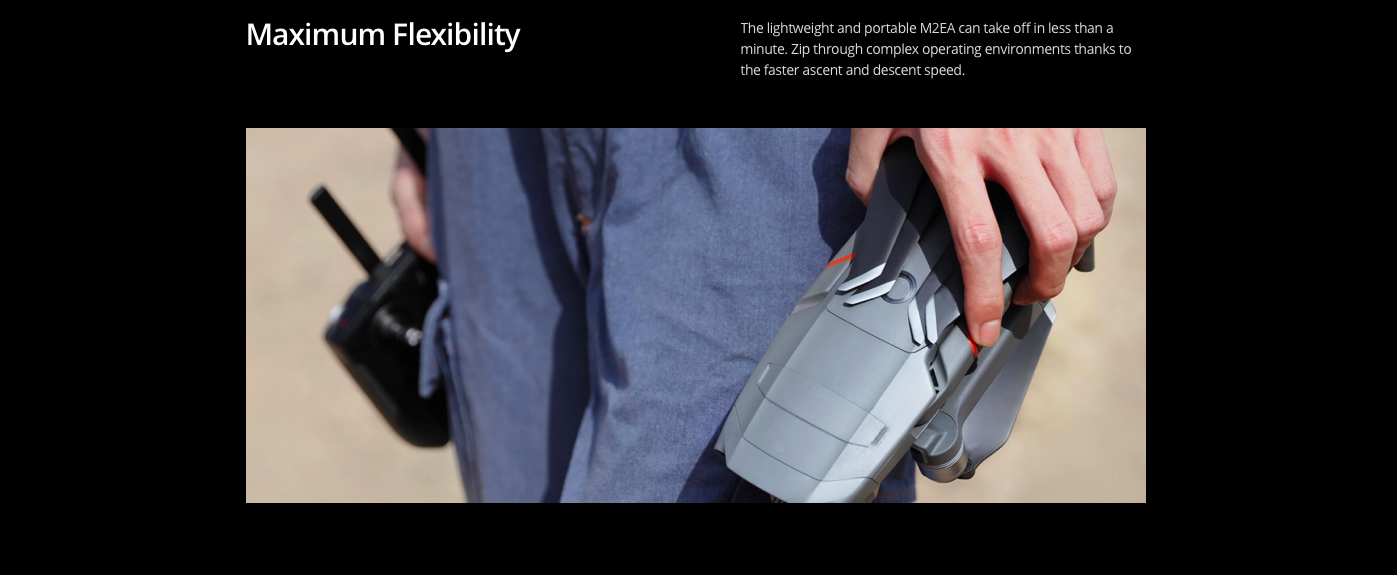 Tillbehör

RTK-modul - stöder NTRIP och kan positionera noggrannhet på centimeternivå.
Spotlight - Tänds under nattoperationer eller svagt ljus.
Högtalare - Lagrar flera röstinspelningar och spelar upp klipp på slingan och låter kommandocentret prata med markgrupper under nödsituationer för effektiv drift.
Beacon - Indikerar placeringen av flygplanet på natten för att följa reglerna för nattdrift.
DJI Smart Controller - En ultralätt 5,5-tums 1080p-skärm bibehåller tydlig synlighet även i direkt solljus. Förutom den förinstallerade DJI Pilot-appen stöds även tredjepartsappar för anpassade lösningar.
Mavic 2 Enterprise Fly More Kit - En specialanpassad väska för att ta med alla tillbehör vart du än är - innehåller extra batterier, propellrar och laddare.
RTK-modulen och Mavic 2 Enterprise Fly More Kit köps separat.
Aircraft
Is there optical zoom on the visual camera of the M2EA?
No. The M2EA's visual camera supports 32× digital zoom.
Does the M2EA support swappable cameras? Can I swap the camera for the one from the M2E Series drones?
Camera swapping is currently not supported.
When the M2EA is on a waypoint mission, mapping mission, or oblique mission, will the thermal camera take images as well?
Yes. Two types of images (visual and thermal) will be stored on the SD card during these missions.
What's the difference between the M2E Advanced and the M2E Dual?
The M2EA is optimized for quick deployment in a variety of industrial applications. The thermal resolution has been improved to 640×512 px, and the resolution of the visual camera is 4 times better than the M2E Dual. In addition to the new RTK module, the flight performance and waypoint missions features have also been optimized in the M2EA.
It is not. Please do not fly in the rain.
Remote Controller
Can the remote controller for the Mavic 2 Enterprise or Mavic 2 Enterprise Dual be used for the Mavic 2 Enterprise Advanced (M2EA)?
The DJI Smart Controller is compatible with all three models. But the Remote Controller (without screen) of M2E/M2ED does not support M2EA.
Software
Which app is the M2EA compatible with?
DJI Pilot (Android version) and third-party apps developed using the DJI MSDK.
Can I measure the temperature on thermal images taken using the M2EA in post-processing?
Yes. More details on the post-processing software are coming soon.
How many waypoints can I set in a mission?
With optimizations made on waypoint missions, you can set up to 240 waypoints in each mission.
Will the M2EA support the iOS version of DJI Pilot?
No.
Can I add a timestamp watermark to the photos taken by the M2EA?
Yes, this is supported in the visible light photos only.
How do I run a firmware upgrade on the M2EA?
1. Connect to a computer and use DJI Assistant 2 For Mavic to upgrade the firmware for the aircraft and the remote controller; 2. Run the upgrades on the DJI Pilot App.
Does FlightHub support the M2EA?
No.
Can I use the M2EA for aerial surveying?
M2EA was not designed specifically to meet the accuracy requirements for aerial surveying, but you can use the visible light or infrared cameras to capture images in Mapping missions in the DJI Pilot App.
Accessories
Which accessories from the Mavic 2 Enterprise Series are compatible with the M2EA?
The protector case, speaker, spotlight, beacon, extended port cover, accessory bag, batteries, propellers, chargers, and charging station can be used for the Mavic 2 Enterprise Series.
With the RTK module installed, does the M2EA still fit into the protector case?
Yes.
Is the M2EA's RTK module compatible with the Mavic 2 Enterprise and Mavic 2 Enterprise Dual?
The RTK module is only compatible with the M2EA, and does not support the use with the M2E or M2ED.
No.
Can the M2EA be used with the D-RTK 2 Mobile Station for the Phantom 4 RTK or for the Matrice Series?
The M2EA is currently not compatible with the D-RTK 2 Mobile Station. Please connect to an NTRIP network.
[1] Det här är det maximala avståndet (utan hinder) du kan flyga utan att förlora kontrollen över enheten.
[2] Anger maximal flygtid med hjälp av standardbatteri under bra och varma förhållanden.
[3] Optisk sensor / Kamera sensor upplösning


*Vi delar samma lager både på hemsidan och i butiken

Vi accepterar Visa/Mastercard/American Express* och Faktura
'Endast tillgängligt via Klarna och i butik.