Fördelar med att handla på DJI Stockholm
✔ Sveriges snabbaste och bästa support på drönare.
✔ Officiell DJI butik.
✔ Full garanti.
✔ Lagar om olyckan är framme.
✔ Alltid först i Sverige med nya modeller.
✔ Snabb leverans.

PolarPro Osmo Pocket Wifi Base Tripod Mount
Stockholm:

Ej på Lager

Fjärrlager:

10
Designed to make the Osmo Pocket Wifi Base tripod compatible enabling you to control your system remotely. The Arca-Swiss quick release system gives the ability to slide into a tripod plate without having to worry about setup time or breakdown, while the ¼-20 thread presents added versatility and mounting options during a shoot.
FEATURES
Dual Mounting Options via ¼-20 thread or built-in Arca Plate for quick tripod installation

Pressure Fit design securely connects tripod adaptor to Wifi Base

USB-C Port Access to connect external battery packs for extended use

Constructed out of polymers which will not interfere with WiFi signal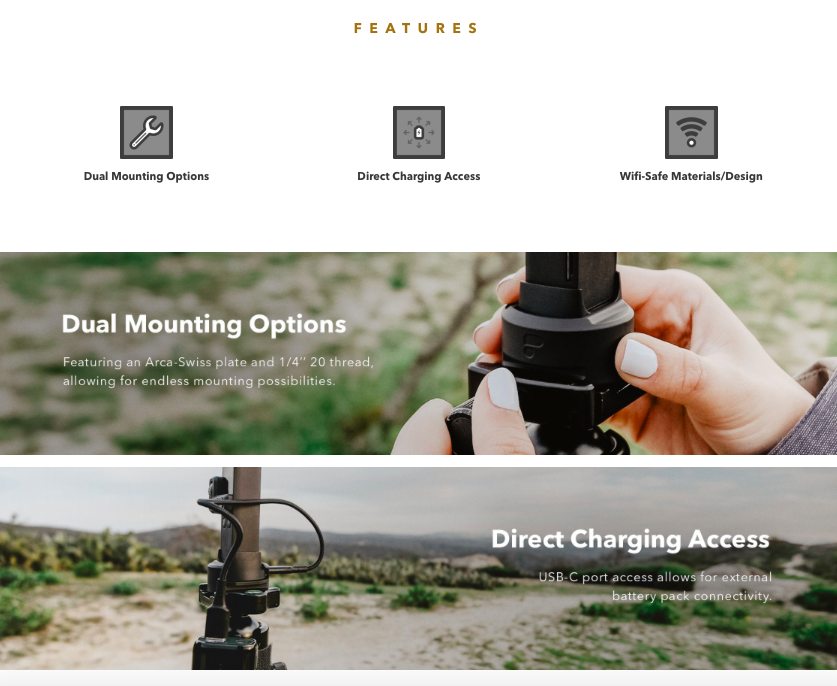 Vi accepterar Visa/Mastercard/American Express* och Faktura
'Endast tillgängligt via Klarna och i butik.