Fördelar med att handla på DJI Stockholm
✔ Sveriges snabbaste och bästa support på drönare.
✔ Officiell DJI butik.
✔ Full garanti.
✔ Lagar om olyckan är framme.
✔ Alltid först i Sverige med nya modeller.
✔ Snabb leverans.

DJI Osmo Action Charging Combo
Du sparar

1 409,- SEK

(27%)
Stockholm:

På lager

Fjärrlager:

67
I detta paket så ingår det en laddningshubb samt extra batterier. Se under "material" för mer information.
Släpp loss din andra sida med Osmo Action:s dubbla skärmar och RockSteady-stabilisering så att du kan fånga allt, även i de mest extrema miljöerna!
Osmo Action är en kamera som levererar över din förväntan!
Produktinformation
Material
* Results achieved in a controlled environment; performance may vary depending on environment, method of use, and firmware.
* Waterproof Case & Floating Handle is not included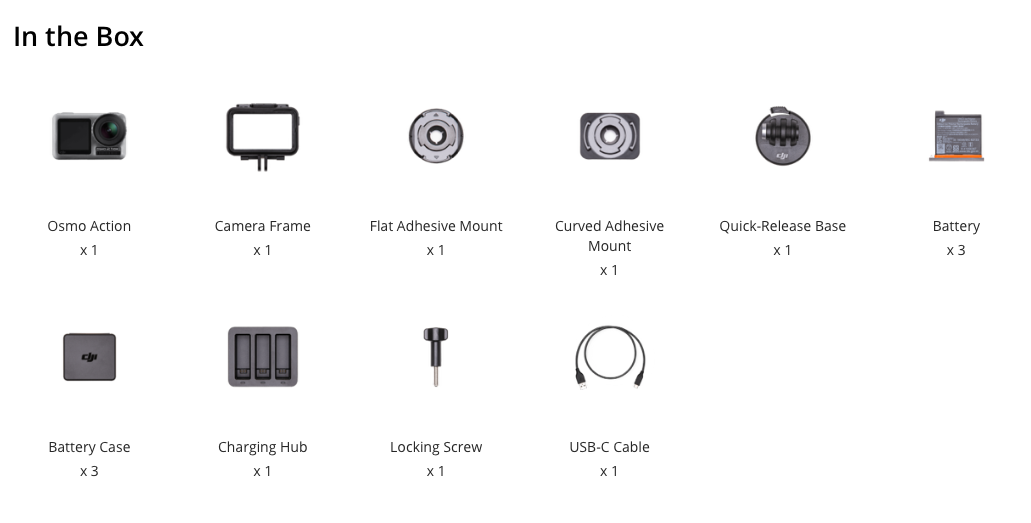 *Vi delar samma lager både på hemsidan och i butiken

Vi accepterar Visa/Mastercard/American Express* och Faktura
'Endast tillgängligt via Klarna och i butik.