Fördelar med att handla på DJI Stockholm
✔ Sveriges snabbaste och bästa support på drönare.
✔ Officiell DJI butik.
✔ Full garanti.
✔ Lagar om olyckan är framme.
✔ Alltid först i Sverige med nya modeller.
✔ Snabb leverans.

DJI Ronin-SC Pro Combo
Stockholm:

På lager

Fjärrlager:

0
With a lightweight design and superior stabilization, Ronin-SC is a 3-axis stabilizer for mirrorless cameras, allowing users to create professional footage with ease.
Se under "material" vad som skiljer Ronin-SC mot Ronin-SC Pro Combo
​Klicka här för att se om din kamera är kompatibel


Hyperlapse
Hyperlapse funktion
Produktinformation
Material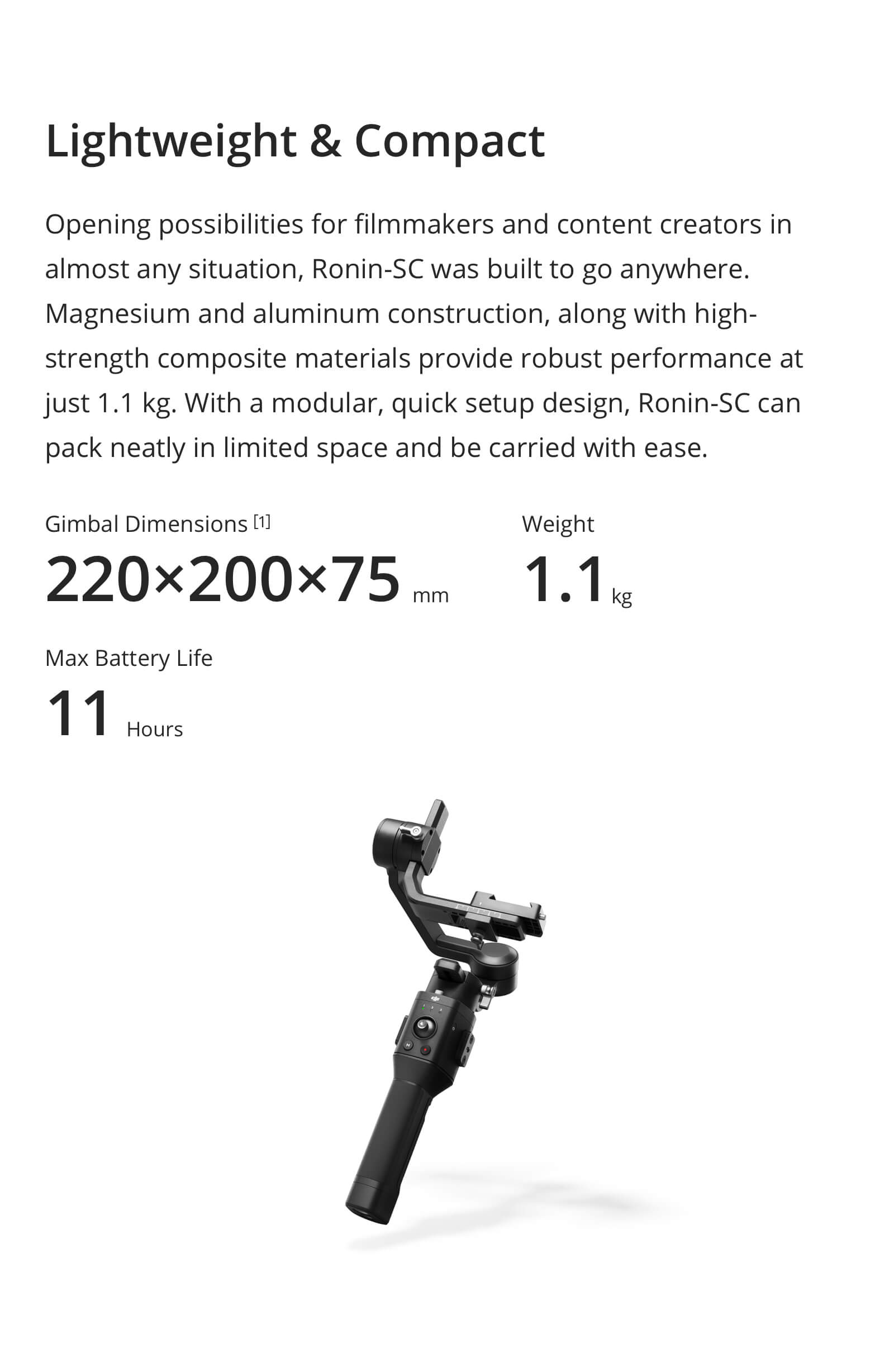 [1] When the gimbal is folded and not connected to the BG18 Grip.
[2] Depending on actual payloads mounted to the gimbal, counterweights for balancing may be required.
[3] Force Mobile is currently only available for iOS.
[4] Monitor function only available for cameras with built-in Wi-Fi transmission.


*Vi delar samma lager både på hemsidan och i butiken

Vi accepterar Visa/Mastercard/American Express* och Faktura
'Endast tillgängligt via Klarna och i butik.