Fördelar med att handla på DJI Stockholm
✔ Sveriges snabbaste och bästa support på drönare.
✔ Officiell DJI butik.
✔ Full garanti.
✔ Lagar om olyckan är framme.
✔ Alltid först i Sverige med nya modeller.
✔ Snabb leverans.

PolarPro Mavic 2 Pro-Cinema-Series-Limited Edition
Stockholm:

Ej på Lager

Webblager:

0
Precisely engineered

for DJI Mavic 2 (choose Pro or Zoom)
Limited Collection:

ND32, ND32/PL, ND64, ND64/PL Mavic 2 filters, stock UV tool
Polarization indicator

laser etched onto each ND/PL frame marks the strongest linear polarization angle
Cinema Series Glass

– Low refractive index, color neutrality, perfect target transmission
Redesigned magnetic filter case

with easier filter access and visibility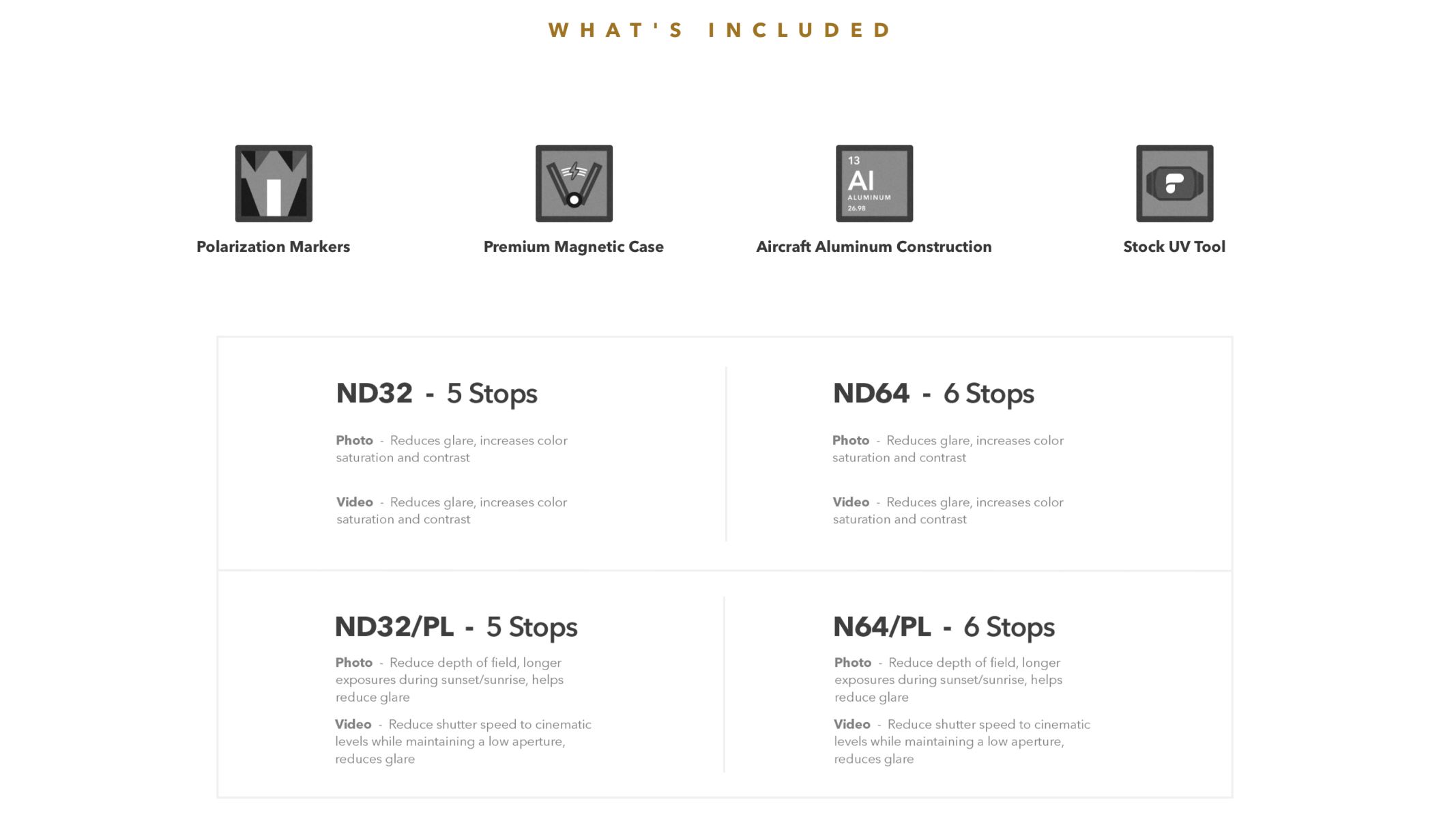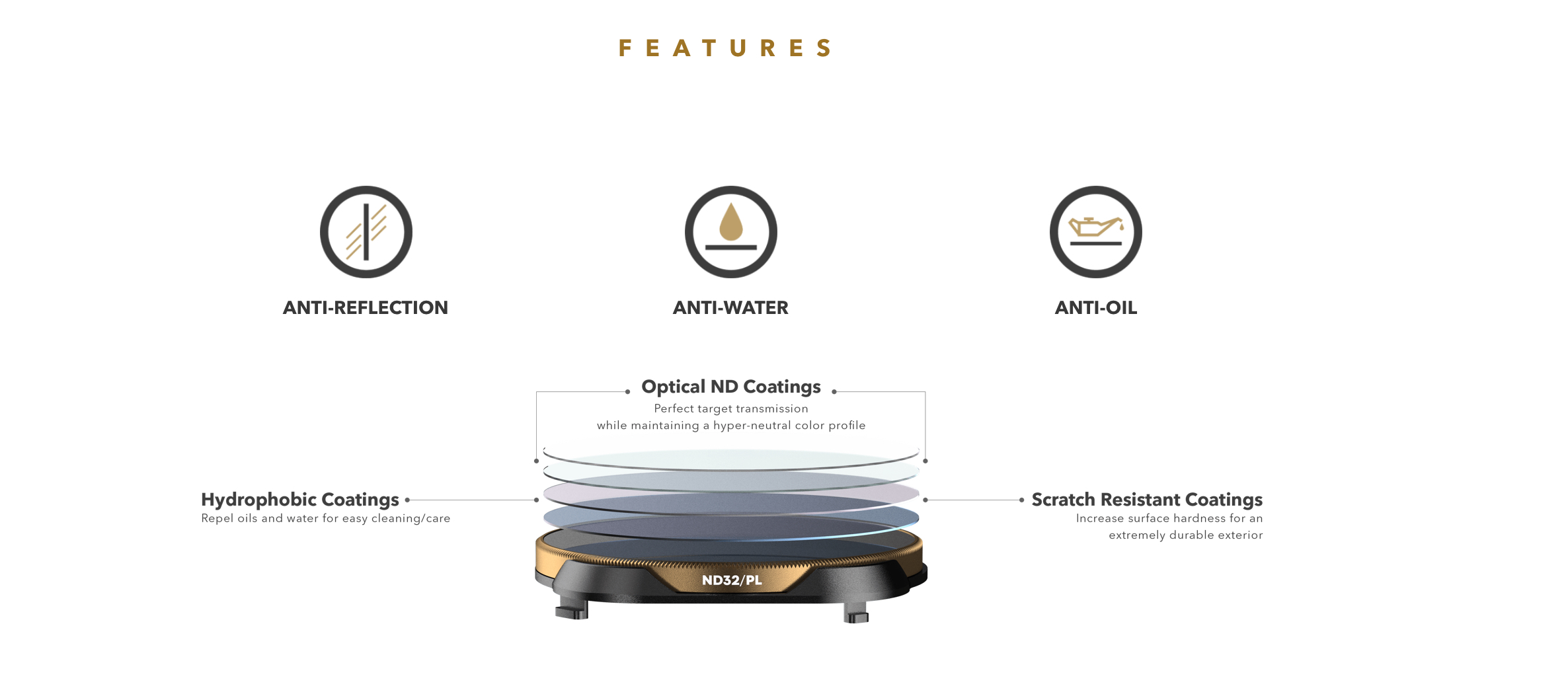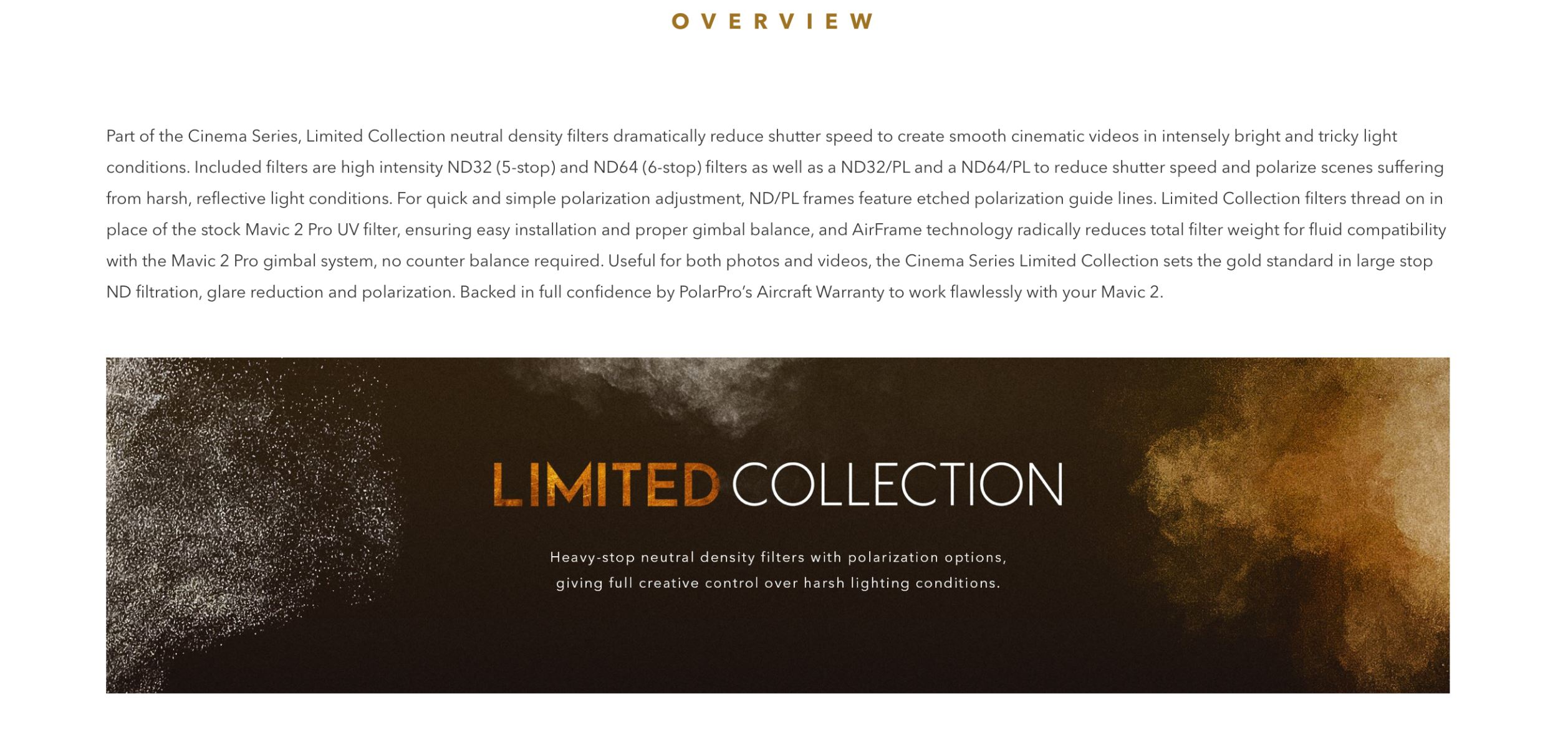 Vi accepterar Visa/Mastercard/American Express* och Faktura
'Endast tillgängligt via Klarna och i butik.